Voice Actor,  Voice Over Coaching
It's my absolute privilege to work as a voice actor!
I've been pretty lucky and am very thankful. As a voice over talent for over 25 years, I've enjoyed a career full of self expression!  I've also provided voice over coaching for 9 years and been a talent agent. My voice coaching expertise is in the 'Art of Voice Over' as well as voice over business development.
I've provided narration for many well known clients
 such as 
Microsoft, Disney, Ashley Furniture and Vast Broadband, to name a few. 
Samples of my work are below. For more please visit my YouTube page.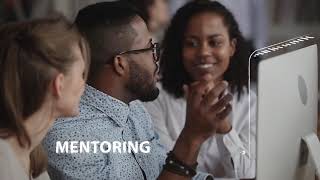 Commercial-Infosys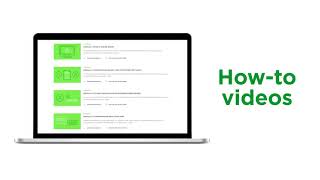 Training-Upwork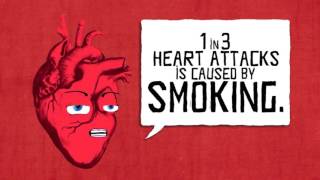 PSA (Public Service Announcement)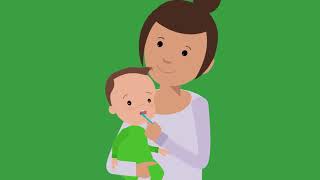 Web Video-Delta Dental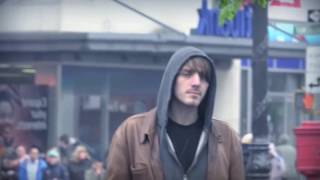 Video Game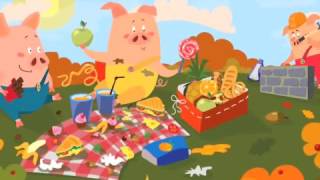 Interactive App
Commercial-Infosys

Narrated by Rachel Alena

Training-Upwork

Narrated by Rachel Alena

PSA (Public Service Announcement)

Narrated by Rachel Alena

Web Video-Delta Dental

Voice Talent Rachel Alena

Interactive App

The Adventures of the Three Little Pigs App! Voice Talent Rachel Alena is the voice of the narrator and little pigs Ricky, Nicky and Mickey! App by Irene Deev. Available on iTunes and Google Play.
Voice Over Talent

In addition to voice over coaching, I've been a voice actor on thousands of voice overs in genres such as commercials, elearning, tutorials, animations, children's toys and audiobooks. You can hear my voice representing companies like Microsoft, Disney, Old Navy, Delta Dental, P&G, T-Mobile, GAP, Uber to name a few. I'm looking forward to providing the VO that brings  your next project to life!
Voice Over Coaching

I love voice acting. Because of this, I want to help you fall in love with it, too! It's my privilege to provide voice coaching to help students achieve your dreams and voice over goals. That being said, many coaching clients are referrals from existing students, talent agencies or Voices.com. I coach 'newbies', to seasoned talent, to anyone in-between. We focus on YOU as an individual and develop your coaching plan accordingly.
Business Voice Trainer 

When used properly in business, your ability to communicate with others is a powerful tool. Often, people don't realize the perception and impact of their communication style.  That's why, together, we develop a personalized voice coaching plan, taking into account your individual experiences along with your desired outcome and goals. Then, I'll help you improve your communication for success. 
"Thank you for your heart and the gifts you bring to the industry."~Stephanie Ciccarelli, Co-Founder, Voices.com
           My Clients Speak:
I really enjoyed our class together. I learned more from you in an hour, then almost a year with my last coach."
Stephen Rally
"Pretty excited about being in the top 10 of 'favorited' voices actresses on Voices.com. I've busted my a** since July to get here! I worked with an amazing vocal coach (thanks Rachel Alena!!) who encouraged me. Spent about $400 on equipment and started auditioning."
Kristen Paige
"I just wanted to touch base and say that I got really busy after our first session together. Best of all, right before I left town I got a job, then I returned home from LA and got 3 more jobs in 2 days! Then, another one today! That's 5 jobs. It's crazy! Obviously, your one hour with me paid off!"
Sonia Kallen
Thank you for the coaching and the demo production… but even more so, thank you for giving me the confidence to pursue this.  If not for your encouragement, I don't think I would have had the guts to try this profession I already find so rewarding….Aside from the audiobook coming out, I have two books and two novellas in production.  I expect to be busy for quite awhile."
Dan Jones

 And, More Testimonials:
Thank you for everything! I couldn't have done it without you."
Mylo Carbia, "The Queen of Horror"#1 Bestselling Author & Screenwriter
Before working with Rachel, I had zero experience in Voice Over work– and to be honest, it showed. Rachel taught me everything I know about the industry. I learned about voice anatomy, voice care, voice exercises, recording equipment and software, how to set up my home studio, talent agencies, remote/online working opportunities, and all the nitty gritty voice details that make a Voice Over Talent stand out and hirable. Shortly after creating my Voice Over demos with Rachel, I got picked up for representation by a talent agency. She is just as talented of a teacher as she is a Voice Over Artist. Rachel helped me reach my Voice Over goals and beyond!"
Molly Arenberg
"This is a long overdue "thank you" for the terrific voice over work you've done for us. Over the past 10 years we've used dozens of voice over artists and we keep coming back to you, especially when we need that special something in the narration.Besides being the consummate professional and a pleasure to work with, you are among the best of the best when it comes to bringing a script to life. Most voice over artists read the script; you interpret it in a way that makes it human and real. And your files are always clean, on time (well, actually usually ahead of deadline) and a cut above. Thanks for helping us create great training programs for our clients. It's a team effort, and your contribution is a big reason our clients keep coming back. All the best in the coming year and we hope to have the good fortune of working with you many times next year and for years to come."
Tom Brooksher, Zipline Performance Group
"Harper just turned 11 yrs old and Rachel has been working with him for over a year. He is an actor and voice over talent in Los Angeles and Denver.  She has been hands-down the best voice over coach we have worked with. She has given him useful techniques to get the most out of his voice and has helped him understand how to use his diaphragm. When he gets big auditions from major studios, she is always the one we ask for help. From coaching him to speak clearly to helping him create character voices, she does it all. I highly recommend Rachel"
Tara Frawley (mom of Harper)
"It's pretty exciting to be able to email you and let you know my studio is set up. I've been watching videos on editing, recording and working with the files in audacity and generally feeling like a kid in a candy store with this new thing. What a blast. Yippee! Thanks for all assistance you've been! Scott Michell
"I just agreed to narrate a short children's book with the potential to be a part of his entire series.  I have also been working with a guy narrating over 20 YouTube videos (so far) for his finance channel and done a few other random YouTube narrations as well….Thank you so much for your help and guidance!" Amanda Hansen
"Thank you so much for everything! It has been a real pleasure working with and learning from you. You are an amazing woman and talent; and I am grateful to have had this opportunity." Lindy Steece
"Thank you!!  You do such a great job!  You have so much guidance and knowledge to share." Emily Rushing, Big Fish Talent
Rachel Alena has been my go-to source for voice-over talent for many of my video productions. We have found her work to be professional, timely and competitively priced. We have had nothing but positive remarks about her voice work in our videos."
Brian Patrick; On-Site Media
The recordings sound excellent! Thanks so much for your great work."
RJ Winkler; The Procter & Gamble Company
"What a fantastic job you did! You were so amazingly prepared, gifted, and sooooo easy to work with!" Steven Appel; Director of Communications at Community Bible Study
"I can't thank you enough for representing us in such a positive way. I spoke with the production company this morning and they raved about you!"
Emily Rushing; Big Fish Talent
Thanks For Visiting!
Secrets of great verbal communication.
As a voice actor and in my voice over coaching, I've learned that great communication is an art form. This includes, among other things, verbal paralinguistics. Indeed, I'm talking about the study of vocal, and sometimes non-vocal, signals. In turn, these signals go beyond the basic verbal message or speech. It's the way in which things are said, in fact.
Because things like, tone, pitch, cadence and even volume matter. We may not be aware of it, but we hear these things. And, they effect how we view the speaker. This provides us with some excellent news. In fact, because the voice is trainable we are able to improve our paralinguistics. And, in turn, our ability to communicate improves.
Non-verbal communication matters, too.
In addition, it's often things that are not said, but are communicated in other ways that make a difference. This includes elements such as body language, gestures and facial expressions. These are vastly important in communication, as well. But, are often disregarded. As such, even from behind a microphone these non-verbal cues can be felt and heard by the listener.
In fact, they matter. For example, a narrator is having a bad day. In fact, she's in a negative mood and isn't very happy. At the moment, though, she is recording. Because of this, she is trying to sound cheerful. However, her shoulders are slumped over and she has a frown on her face. In this instance, what do you think the listener hears? Or, as we look further, what does the listener….feel?
In addition, we never just want to read material. Instead, we want to communicate it. As a voice coach I often say 'It's voice acting not voice reading.' To do this, an important element is knowing the 'why.' In other words, understanding your content.
Also, be aware of whom you are speaking to. Because knowing who you are speaking to is important. And, the meaning of your message is essential to creating connection. All of this, and more, is what distinguishes a great voice actor from just a voice talent.
Communication in business.
As such, the same can be said for business voice mastery. Of course, the way in which people perceive us is essential in business. In fact, it can be the difference between winning or losing a promotion, obtaining clients and your ability to create sales. Because of this, one of the most important elements is having an awareness of how to make a connection with others.
Relatability is essential because we all want to be heard and understood, too.
Happy to help!
As I'm sure you've gathered, I'm passionate about using my voice and being a voice actor. And, as mentioned earlier, I love what I do! Because of this, I look forward to everyday. To me, this makes it exciting to see what voice over work will come. Or, who I can help with voice over coaching. Along with this, is the element of wonder in how I can best help those around me to find and use their voice.
Of course, I'm also happy to help you develop your passion. Along with a skill set or 'tool kit' for excellent communication, as well. That being said, I'm looking forward to working together. And, to helping you find your voice.
Thanks, again, for visiting my website. I'm hopeful it provided you with useful information, too. That being said, if I can be helpful in the future, please reach out.
With that, here's to wishing you lots of wonderful chatter. And, of course, many great things to talk about.
Voice over coaching and voice actor Rachel Alena.