I'm thankful to be able to work with students across the country and around the world. 
As a recommended voiceover expert for Voices.com, talent agencies, universities and more,  I enjoy working with newbies, highly experienced voiceover talent and everyone in between!
I say 'yes' to self expression and love helping others bring their voices to life!
"Thank you for your heart and the gifts you bring to the industry." 
~Stephanie Ciccarelli, Co-Founder, Voices.com
Private voice over coaching is done via Zoom.  Sessions are structured with a strong emphasis on core skills and personal development. I also create custom demo reels for my clients working with audio engineers who specialize in voice over demo reel production.
Voices.com selected me to be one of their featured voice coaches. I am humbled and honored as Voices.com is one of the major online agencies in the voice acting and voice over business. In addition, I'm now able to offer a discount code to you! Just enter 'RACHELALENA' when you sign up for Voices.com to get $100 off your membership.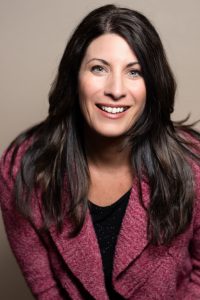 How did I get into voiceover coaching?
I had been a working voice over actor for more than 20 years and was happy with my career. The Big Fish talent agency was representing me, and one day, they asked if I could give a workshop on voice acting. Why? Because folks were asking the ladies at Big Fish if they could recommend a voice acting coach. Students wanted to know things like, "How do I become a voice over talent?" "How do I get into voice acting?" "Who hires voice actors?" "Do I have a good voice for that type of work?"
So, I gave my first workshop, and I loved it. It was such a thrill to see people learn how to use their voices. I then realized how much I enjoyed teaching as well as voice acting.
Apparently, the people in the workshop enjoyed it too, because they started referring other students to me, and my coaching business grew from there. In fact, many of my voice over coaching students come as referrals from previous clients. 
Here is how I will work with you as your voice coach.
As your voice coach, my goal is to prepare you to be successful in the real world as a voice actor. This includes everything including your studio set up to making demos to marketing yourself to auditions and of course developing your voice acting skills.
We'll start with a free consultation. I want to know your desires, your goals, and what you want to achieve with your voice. I also want to be sure that coaching together is a fit for both of us.
I will prepare a plan. We'll go on a journey that combines my experience and your talent to reach your goals. Your plan will be unique to you, not a pre-packaged one-size-fits-all. It will take into account your voice, your situation, your schedule, and your goals.
We will start our journey as soon as you are able. There will be ups and downs and pure pleasure as you learn the art of voice acting and how to "nail" a delivery.
Here is what you will learn:
Our work together will include:
Your Voice
Understand your voice: We'll listen to how your voice sounds recorded and how you can alter it for effect.
Types of voice overs:  There are many types and styles of voice overs. We'll discover those most comfortable for you and suitable for your voice.
Vocal training: You'll learn microphone placement techniques, vocal anatomy, and how the voice mechanism works.
Protection: We'll cover techniques to protect your voice, so it lasts when you becoming a narrator.
Studio
Set up: While all home studios are different, I'm available to help provide you with ideas and suggestions about how to set up your own recording studio including your "space", microphone, filters, audio software and more.
Costs: A studio doesn't have to be expensive. I'll show you how to minimize your startup costs.
Studio Immersion
Practice: Once we understand the dimensions of your voice talent, we will practice reading copy that interest you and fits your voice. This provides you with real-world experience!
Scripts: As your voice acting coach, I'll write scripts for you that exercise your voice and stretch your capabilities.This will build your confidence to be able to take on varied voice over projects.
Demo Production
Your audio resume: This piece is essential to working in voice acting. I will choose your best recorded material from our sessions and combine them to create your voice over demo. I will edit and mix it with sound elements such as music to be highly professional.  You will use this as a resume when you submit for auditions.
More examples: I'll help you and teach you how to develop more examples of your voice in action. This will help talent scouts and producers to see the range of your capabilities and open you up to more voice opportunities.
The Voice Over Business
Find voice over opportunities: I'll teach you how to find potential work that fits your voice and how to apply to them.
Auditions: You'll learn how to impress producers and talent agencies. What do they look for in voice actors? How can you make the best impression for any given project?
Talent Agents: I'll share my tips and experience on how to choose an agency for representation.  What they can and can't do for you. How to work with them.
Why Me
Personalized coaching: Working with me is not a one-size fits all training experience. Every person who studies with me gets individual training designed for you based on your individual goals and voice type.
Immersive coaching: As your coach, my style is 'all-in.' We work quickly and efficiently to get the most out of our time together every time we meet.
Relevancy: I currently work as a voice talent. What's happening now in the marketplace and in today's voice over business matters to me. I share this information with my students.
Experience: I've been a voice talent for more than 20 years and have voiced thousands of projects for some of the most familiar companies in the world.
Versatility: Whether your interest is commercial work, eLearning, Audiobook narration, Anime, Cartoons or other types of voice over work, I have the experience to coach in all of these areas.
Excellent demo production: My experience in the studio as both an audiobook producer as well as a voice talent means I'm able to make you an excellent quality demo.
Individual and Group Sessions: I offer both types of coaching, because some students do better solo and others do better in a group setting.
Client Comments
"Before working with Rachel, I had zero experience in Voice Over work – and to be honest, it showed. Rachel taught me everything I know about the industry. I learned about voice anatomy, voice care, voice exercises, recording equipment and software, how to set up my home studio, talent agencies, remote/online working opportunities, and all the nitty gritty voice details that make a Voice Over Talent stand out and hirable. Shortly after creating my Voice Over demos with Rachel, I got picked up for representation by a talent agency. She is just as talented of a teacher as she is a Voice Over Artist. Rachel helped me reach my Voice Over goals and beyond!"  Molly Arenberg
"Harper just turned 11 yrs old and Rachel has been working with him for over a year. He is an actor and voice over talent in Los Angeles and Denver.  She has been hands-down the best voice over coach we have worked with. She has given him useful techniques to get the most out of his voice and has helped him understand how to use his diaphragm. When he gets big auditions from major studios, she is always the one we ask for help. From coaching him to speak clearly to helping him create character voices, she does it all. I highly recommend Rachel" Tara Frawley (mom of Harper)
"Thank you for the coaching and the demo production… but even more so, thank you for giving me the confidence to pursue this.  If not for your encouragement, I don't think I would have had the guts to try this profession I already find so rewarding….Aside from the audiobook coming out, I have two books and two novellas in production.  I expect to be busy for quite awhile." Dan Jones
Contact Me
Please contact me directly to discuss your interest in becoming a Voice Over Talent. I'll set up a 15 minute consultation at no cost during which we can get to know one another. There is no sales pitch… just two people talking about a common interest.
I look forward to hearing from you.
Rachel Alena