SINGER-SONGWRITER
Check out Rachel and the Ruckus here!
If you're into bluesy rock with a country flavor, then Rachel & The Ruckus are just what the doctor ordered." ~Randy Radic, Huffington Post



Rachel & The Ruckus are no rookies to the game as they have opened up for Nashville legend, Jimmy Hall, and rocked the stage at Crestone Music Festival, Parker Days, Colorado State Fair, Adams County Fair and Arapahoe County Fair.

If you're a fan of artists such as Sheryl Crow, Dixie Chicks, Lady Antebellum and Little Big Town, then Rachel & the Ruckus is next up for your list if you're interested in a Country/Rock fix." ~ Jessica_Golich, Tatoo.com
Leave Your Light On – Winner, COMBO Songwriting Contest 2014
(Rachel and the Ruckus, Recorded at Mighty Fine Productions)

Could Be Tonight (Rachel and the Ruckus performed live at the Denver Loft Sessions)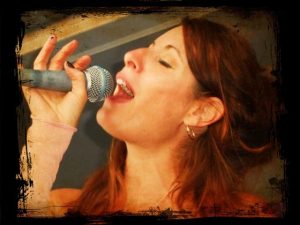 When He Smiles by Rachel Alena (studio mix recorded at The Spot Studios)
Sauntering full of sizzle Rachel and her band slides into your feet, and you won't be standing still for long. With a bass guitar that walks and slides while drums hop through a set of blues rock you will find your heart falling in love with the voice of an angel." ~Music Reviews by michaelblogspot.com

'Rachel and the Ruckus take a down home and dirty sensibility and give it an irresistible rock n roll backbeat while Rachel Alena's full throttle delivery gives the material that little extra push.'~Rockwired Radio Profiles, Brian Lush

 
'Led by Rachel Alena, who possesses a strong, throaty singing voice and a penchant for tickling the ivories in style…show they have the chops to jump around from pop rock to country-infused rock."~100% Rock Magazine, Shane Pinnegar
Check out Rachel and the Ruckus at rachelandtheruckus.com
Rachel Alena on iTunes
Rachel and the Ruckus on iTunes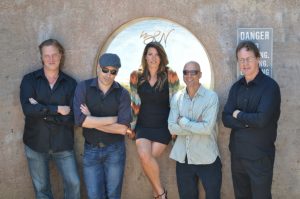 ACTING/SPOKESPERSON
The TV show went extremely well because of your work as a spokesperson. Thank you!" ~Laura Allen; Allegro Media

*Contact Big Fish Talent to book Rachel for acting/spokesperson.