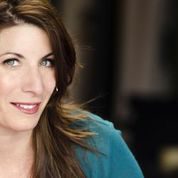 CONTACT
Rachel Alena
Voice Talent, Singer/Songwriter, Actress/Spokesperson, Coach
720.394.6358
rachel@bigbitestudio.com
Studio Specs:
Source Connect, phone direct and Neumann TLM49 microphone
---
ABOUT
Rachel Alena started making music before she was talking. Growing up in Los Angeles, she listened to the music of her mom and dad who were in a band together and her father played guitar with classic Phil Spector bands, such as the Ronettes and the Crystals.
After graduating from the Dick Grove School of Music in Los Angeles in the 90s; she became a session singer, working with songwriters who were pitching their material to well known artists. At one of her studio sessions, a producer asked her to narrate for him. Thus began her voice over career.
Rachel has toured as a musician across the country and is an award winning songwriter. She lives just outside of Boulder, Colorado with her husband and two teenage boys.
---