Audiobook narrator Rachel Alena's work can be found on Amazon.com (among other fine retailers).
About Being An Audiobook Narrator
How is audiobook narration different?
The narration of an audiobook is a different craft than other types of voice acting. A voice actor must:
Transform written text into something listeners will not only enjoy, but get lost in.
Be able to bring words to life. Multiple characters, changing story lines, varying moods.
Understand perspectives. Be able to convey the differences between them.
Use breath control!  Long stories?  Many hours of using the voice can take its toll. Voice acting training can help with this.
Master time management skills. A 30 chapter book can't be read all in one week! Want to meet the publisher's deadlines? The voice talent must plan accordingly.
Most important! Tell the story as the author intended. After all, you are the messenger of the writer's point of view.
Rachel Alena is currently an audiobook narrator for Momosa Publishing and has been the audiobook narrator for best selling author Tony Jeton Selimi.
Sample Audiobook Library
From Conception to Confusion. Written by Julie Davidson. Narrated by Rachel Alena
Could you use a little pick-me-up today? Take a few minutes to listen to a free audio sample of our newest book From Conception to Confusion: Silly, sage stories of wit and wisdom from a mom who's been there! Go here and click on the "Audible sample" link under the book's cover. I dare you not to laugh out loud!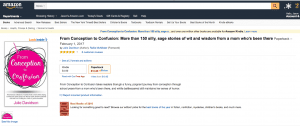 ---
The Mommy MD Guide to Getting Your Baby to Sleep. Written by Rallie McAllister, MD, MPH and Jennifer Bright Reich. Narrated by Rachel Alena (Audiobook scheduled for release March 2017!) Available Here

---
#Lonliness: The Virus of the Modern Age. Written by best selling author Tony Jeton Selimi. Narrated by Rachel Alena Available Here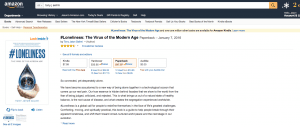 ---
Law of Attraction 2.0. Written by Jacob Elliot. Narrated by Rachel Alena Available Here